<…>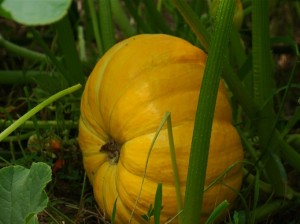 When the day of the ball came, they made such a fuss. Poor Cinderella had to rush about upstairs and downstairs. She fixed their hair in fancy waves and curls. She helped them put on their expensive new dresses. And she arranged their jewels just so. As soon as they had gone, Cinderella sat down by the fire and she said. "Oh I do wish I could go to the ball". The next moment, standing beside her was a lovely old lady with a silver wand in here hand. "Cinderella, she said " I am your fairy godmother and you shall go to the ball. But first you must go into the garden and pick a golden pumpkin, then bring me six mice from the mousetraps, a whiskered rat from the rat trap, and six lizards. You'll find the lizards behind the watering can.
So Cinderella fetched a golden pumpkin, six grey mice, a whiskered rate, six lizards. The fairy godmother touched them with her wand and the pumpkin became a golden coach, the mice became six grey horses, the rat became a coachman with the most enormous moustache, and the lizards became six footmen dressed in green and yellow, then the fairy godmother touched Cinderella with the wand and her old dress became a golden dress sparkling with jewels while on her feet was the prettiest pair of glass slippers ever seen. Remember said the fairy godmother you must leave the ball before the clock strikes twelve because at midnight the magic ends. "Thank you fairy godmother" said Cinderella and she climbed into the coach.
<…>
That was part of Cinderella story we all know from our childhood days. But this post is not about little girl… It is about her pumpkin coach.
This year I grew pumpkins that called Cinderella pumpkin, which according to story might turn into coach sometime :D. It is a beautiful French heirloom pumpkin that first became available in the U.S. in 1883.
Cinderella pumpkin has characteristic flat shape fruit. From very beginning fruits are nice and orange. When ripe they turn dark orange, almost red. Vines are growing indeterminately carrying many different size fruits.  This unusual shape pumpkin sure draws attention and makes wonderful centerpiece of Halloween decorations or Thanks Giving table. And when holidays are over you can  make great pie out of it!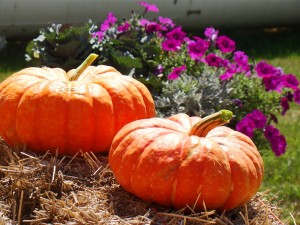 Pin It