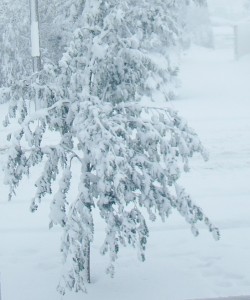 Early snowfall this year cough trees still with leaves. That  lead to heavy wet snow build up on branches causing them to snap as matches, twist and split.
Now it is time to clean up. Save lightly damaged trees and cutting down hopeless cases. Unfortunately not every tree can be saved.  Here are few basic guidelines for managing damage.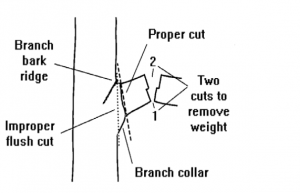 Decision making to keep or cut down tree mainly based of percentage of crown lost. Tree can recover if has at least 50% branches undamaged.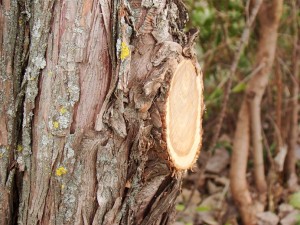 It is important to understand, that tree will survive with less then 50% of crown left. But it will never get back to its former healthy look. Tree will promote new asymmetrical growth in undesirable places like new shoots around stump. Best decision in this case to cut down the tree and plant new one in its place.
If tree doesn't suffer severe devastation common practice is to cut damaged branches off. Making nice clean cut without ripping bark helps tree to heal.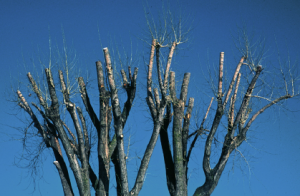 It is highly recommended not to use paint or wax dressing on wounds.
Never top trees. Topping promotes new poorly attached growth that is more likely to brake off in the future. This vigorous new growth exhaust tree and keeps it from healing.
If you looking for more detailed information on how to properly prune trees here is very detailed article created by Colorado State Forest Service Caring for Storm-Damaged Trees.
If your branches not broken, but just split you can try different approach – repair the tree. This is innovative technique that gives you 50/50 chance to save tree branch.
Below are pictures of our damaged red cedar tree and attempt to fix its branches by running stainless steal rod and closing wound. Trees has incredible feature to heal themselves with a little bit of help.
Applying this technique you have to wait 6-12 months to determinate success or failure.
Choose right tree damage management plan for you. If in doubt consult or hire experienced arborist.